Three Things to Remember During Home Renovations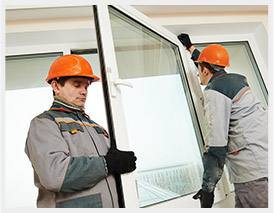 Taking on a remodeling project isn't like watching on episode of reality television where the build is done in a few days or weeks and with flawless results. There is more at stake with a remodeling job than simply doing some demolition. In fact, deciding which remodeling contractors you want to use is the number one concern. There are several things to do if you want to succeed with a high-end remodeling job.
1. Spend time on the research.
Even before you are willing to call and schedule an estimate, have your plan in place. Write down exactly what you are wanting and all the questions that come to your mind about the process. Make sure your questions are thorough and include more than general concerns about licensing and how builders charge. Research several remodeling contractors in your area, and check with friends or family on referrals. Interview several companies before making the final decision.
2. Stay involved with the process.
Even if your contractor seems capable and trustworthy, don't leave everything in their hands. Keep up with the progress and make inspections of their work. Fill out the proper permits or ask for your own copy. Ask questions and document everything you discuss and see. If you notice a problem, talk about it right away. You are paying them. Ensure it is done according to your plans and done without cutting any corners. Don't wait for them to fix it later.
3. Stick to your budget.
The right remodeling contractors will work with durable materials that fit your budget and home's design. Be sure your estimate is comprehensive and will not hold surprises. Having an unfinished project because of a cash shortage can wreak havoc on your life.
Before you try to DIY your vision, check around with local companies for a quality remodeling team. It will safer, more efficient and cost effective.