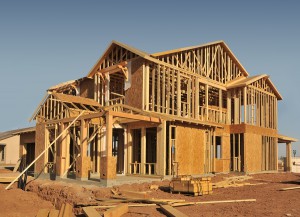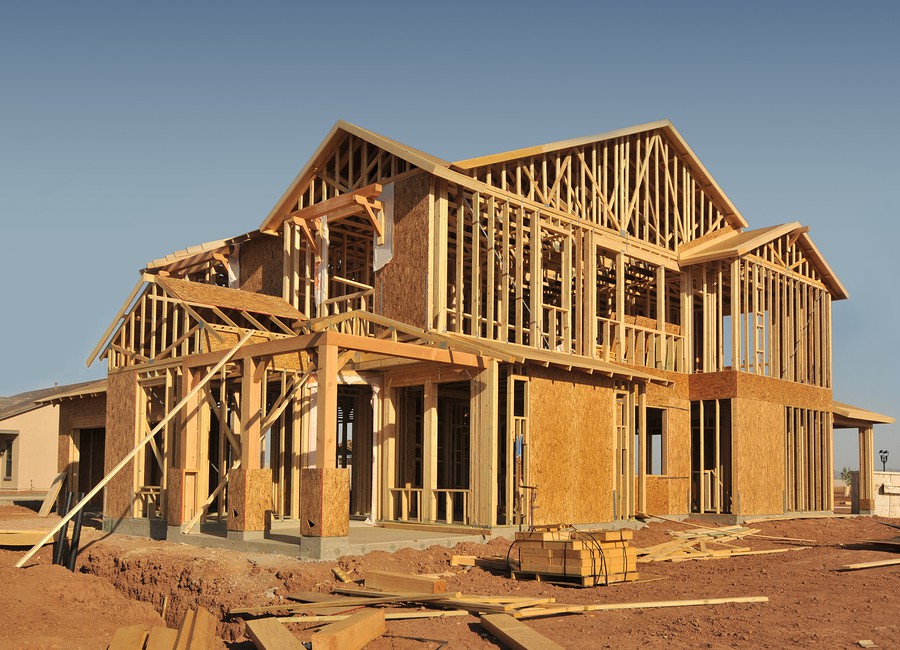 "New home construction" is simply a term for the building of new single- or multi-family homes, typically by investors who intend to see the homes for a profit. Typically, plans for a home or several homes in a development are drawn up by engineers and architects. Then, model homes are built as show homes for prospective buyers. Sometimes, buyers may purchase a lot, then have custom plans drawn and have a home built to suit their individual preferences. New home construction can be an exciting process for the buyer.
Once plans have been created for new construction, permits must be obtained from the local government. This process can take more time than you might realize, so if you are in the process of pursuing new construction, be prepared for this.
Once permits are obtained, the builder can begin groundwork on the site. Groundwork includes things like grading, installing any underground piping and constructing a crawlspace or basement. When the groundwork is complete, framing, using either wooden or steel studs, begins. This allows the builder to frame walls, the roof and the floors. As framing progresses, builders complete further exterior work on the new build. Exterior doors and windows are installed, and roofing and siding are added.
Once exterior work is complete, work on the interior of a new home begins. Interior work includes the installation of electrical and plumbing components. Drywall is added. Interior doors and molding will be installed, and heating and cooling systems will be added to the home. As a set of final steps, any fixtures and hardware are added, and the interior walls are painted to prepare your new home for your move in.
The process of new home construction can actually be quite a bit more complicated and time consuming than a buyer may expect. It's normal to experience a variety of delays. Certainly, however, once you begin to move into your new home, the time and effort will prove worthwhile.