A Simple Guide for Comparing Commercial Construction Companies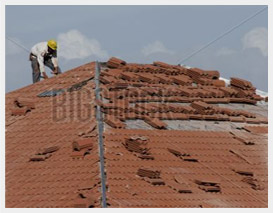 When it comes to working with commercial construction companies for your projects, you will want to make a solid working relationship with the best available. This can give you the confidence in knowing that all your projects are taken care of by the most reputable people around. When you are comparing these companies, you will want to first see what your options are, then compare their reputations and finally determine what the costs are likely to be.
Determine Your Options
The area where you live and work may be home to dozens of commercial construction companies or just a handful and knowing what you are comparing is the first step in finding the right one. This means going online, or asking industry contacts, to find a list of contractors in your area working on commercial projects. You can then compare the businesses on this list to find the best one.
Determine Their Reputations
The reputation of a construction company has to do with some basic things. Does the company do quality work? Is this work done on schedule? Is the final price reasonably close to the initial quote? You can find the answers to many of these questions without even leaving your office by asking your industry contacts for recommendations and by reading online reviews.
Determine the Prices
Commercial construction projects are usually bided on and these bids compared to find the best value. This means that you will need to know an approximation of fair market value as well as how reputable each contractor is at having a reliable quote for their jobs.
Finding a contractor for your commercial projects can be easier than you think. You will need to determine which contractors have experience on your types of projects and what their reputations are before asking for quotes, but this can be done with a bit of online research or through talking to your industry contacts.